Marine, Ship and Engineering Surveyors are committed to deliver services consistent with agreed specifications and terms towards total customer satisfaction and committed to drive QMS towards continual improvement.
Menezes and Associates is a private marine consulting firm reaching all major Indian Ports. The two Principal Surveyors have over 90 years of combined maritime experience. We specialize in Ship and Engineering Surveys and Inspections, with Marine Consultancy as our core activity. We have many firsts to our credit, including the first Crude and LPG Vessel unloading and the loading of Petroleum products at New Mangalore Port. We are an ISO 9001:2015 certified organization with an Insurance Regulatory Development Authority (IRDA) Licence. We are accredited for Marine, Ship and Engineering Surveys and Inspections by Indian Register Quality Systems (IRQS).
Our expertise and knowledge enable us to provide comprehensive solutions to the marine industry, with a strong track record in marine surveys and inspections. We are committed to promoting our clients' objectives and finding practical solutions to complex challenges with integrity, quality and value addition.
To meet set targets in terms of time frames and cost-effectiveness for the clients. To achieve harmonious convergence between clients and our interests.
To sharpen our knowledge, meet the varied and emerging challenges from our clients and impress them with our focussed response.
Our goal is to guide and enlighten our clients. We believe in providing work of the highest quality, achieving client delight with integrity, promptness and cost efficiency. We apply our wide range of knowledge and expertise to solve issues with a thorough investigation, detailed reporting and adherence to ethics and safety regulations.
We work with our in-house professionals and train our team constantly to upgrade their hard and soft skills. We are also very careful about any conflicts of interest prior to accepting an assignment.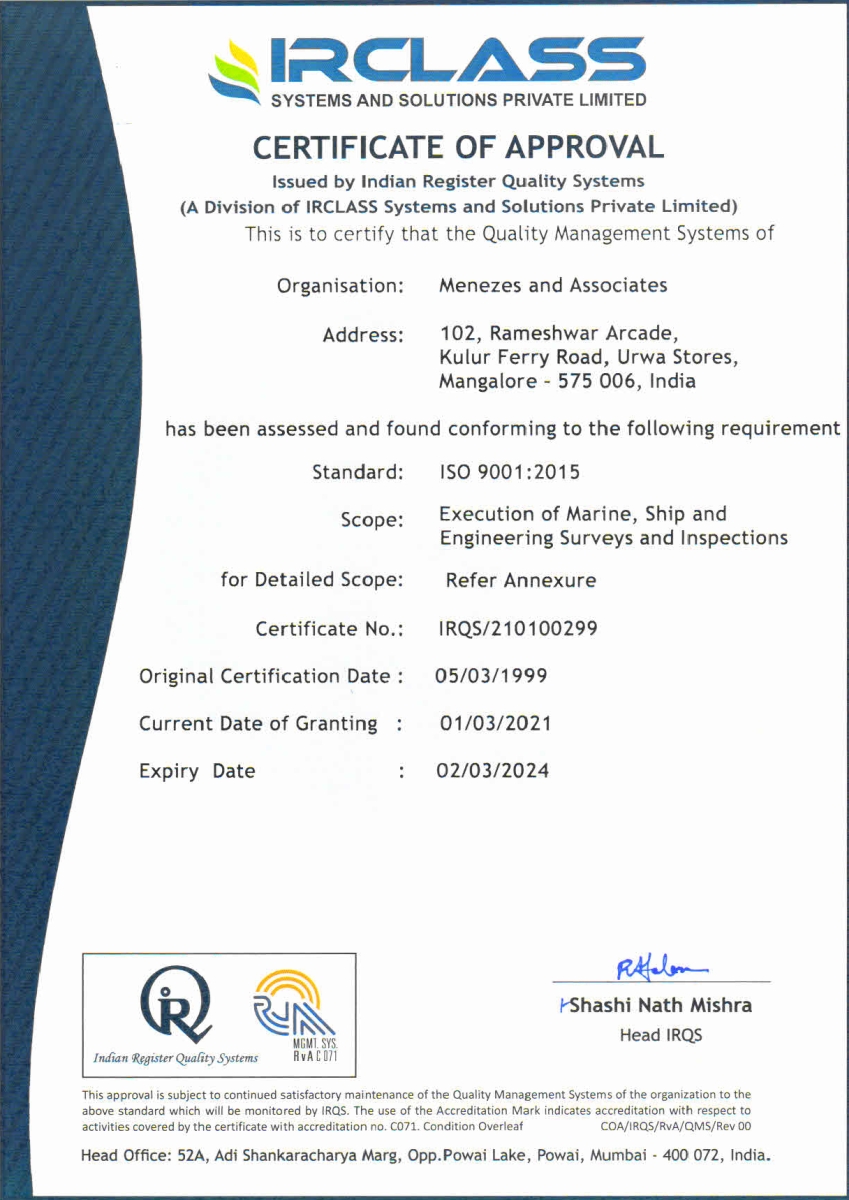 PROJECTS
The backbone of our business is well-executed projects to satisfy our clients.
View Projects